Choose Cambria Quartz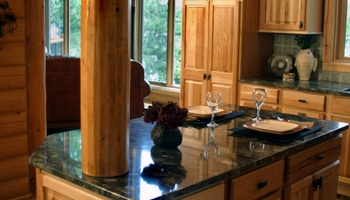 Quartz is a great option for kitchen countertops because it combines luxury and style with durability. We at Gordon's Carpet One are excited to offer a selection of quality quartz from Cambria. Cambria quartz truly is a perfect fit your home.
Cambria quartz countertops offer style and beauty that actually rival granite. There are so many style options from which to choose, including both dark and white quartz countertops. No matter which kitchen design you have in mind, there is a Cambria quartz countertop to suit your needs.
When it comes to durability, Cambria quartz has advantages over granite. Cambria quartz is made from 93% pure quartz, so it is extremely strong and durable. The surface will resist spills and stains, and it also is nearly impossible to scratch or scuff. Plus, unlike granite, Cambria quartz does not need to be sealed or polished, saving you both time and money in the long-run.
In addition, Cambria even has a leg up over other quartz manufacturers because its quartz countertops are extremely safe. Cambria quartz is nonabsorbent, which means that moisture will never been absorbed into the surface. This is important because when moisture is absorbed, mold and mildew often follow. Also, all Cambria quartz countertops are certified by GREENGUARD, so they are not made from harmful chemicals that can compromise the health of your home and family.
Visit our El Centro, CA store to learn more about Cambria quartz!
We also offer granite countertops. Click here to learn more.