Choose Skandia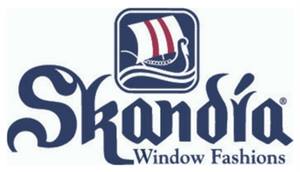 Gordon's Carpet One is your local Skandia dealer, as we offer a great selection of Skandia window treatments. Why do we love Skandia? For one thing, all Skandia window treatments are made with style and quality in mind, so they can certainly fit into any home setting. As part of our selection, we have Skandia blinds and cellular shades.
Skandia Blinds
Horizontal blinds continue to be one of the most popular window treatment options because they are extremely functional. They, for example, can be easily opened and closed to regulate light and maintain privacy. At the same time, window blinds offer timeless looks. Skandia offers three different blind constructions: wood, faux wood, and aluminum. Wood blinds are, as you can imagine, made from real wood, so they can add natural style to your home. For extra durability, be sure to take a look at faux wood blinds. They look exactly like real wood blinds, but they have a composite construction. You can also choose aluminum blinds for a more modern look.
We love the Conquest collection of blinds from Skandia.
Skandia Cellular Shades
Celluar shades are a more modern window treatment option, and they are definitely stylish and functional. They have a unique, almost 3-dimensional, construction, so they are actually energy efficient. How? Celluar shades can trap warm or cool air, so they will help regulate indoor temperature. There are a variety of patterns and colors that are available, so no design is considered off limits.
As part of our selection, we offer the Solanna and Deanna collections of cellular shades.
We also offer window treatments from Hunter Douglas. Visit our Hunter Douglas page.